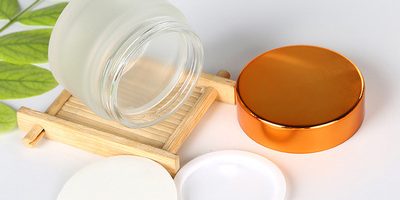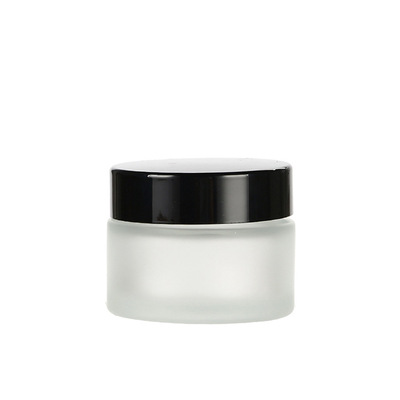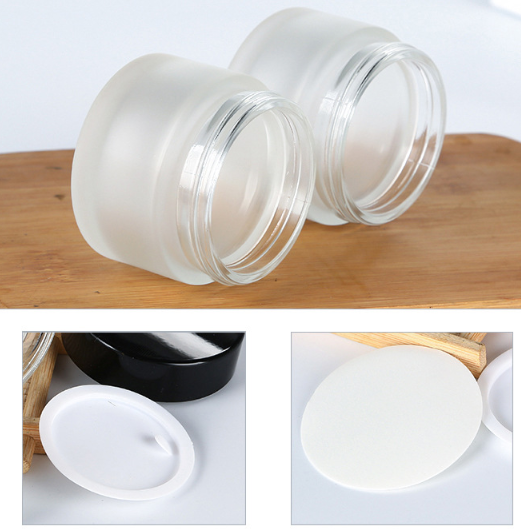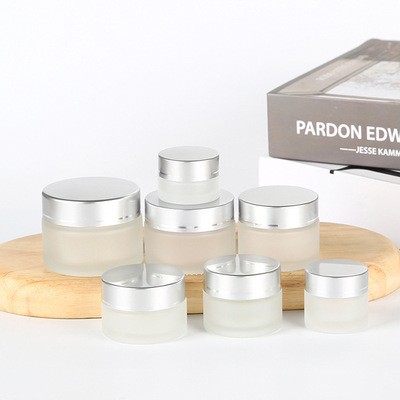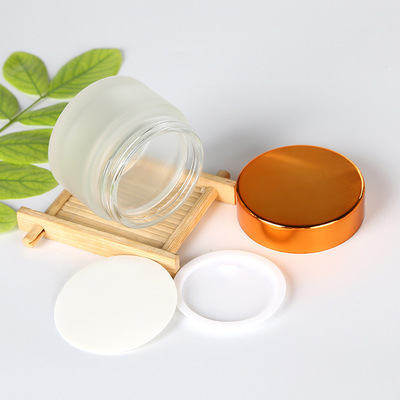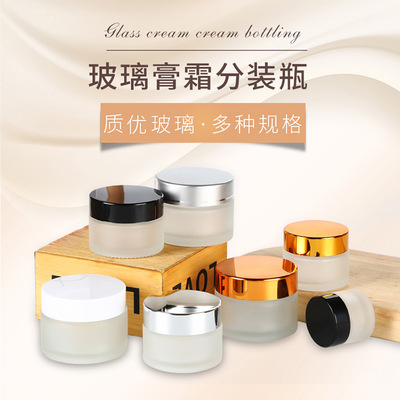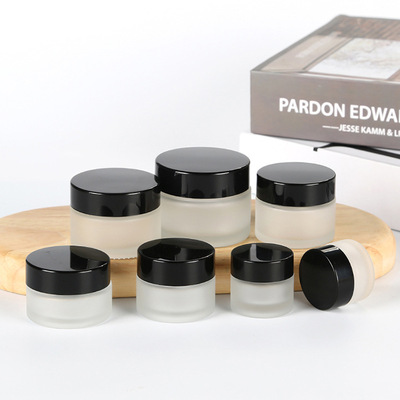 | | |
| --- | --- |
| Material and components | As per shows picture |
| Products Size | 5,10, 15, 20, 30, 50,100g |
| Products Weight | 0.3kg |
| Decoration | Injection color, coating color, frost, metalized color |
| Color | Any color you want, as per Pantone No or sample |
| Logo | Silk print or hot stamping |
| MOQ | 10,000PCS |
| Lead of time | 35 days after deposit and approval samples |
| stock sample | free within 2days |
| customs sample | cost as per sample, 7~10days |
| courier fee for sample | Sample free ,shipping cost should be paid by buyer |
| Payment | 30%-50% deposit, the balance before shipment |
| Product's Packing | 1. Standard exported  corrugated carton and well belted |
| | 2. Shipping marks can be printed as per you want |
| | 3. parts protect by poly bag or special pallet. |
| Feature | Glass cream bottle eye cream bottle custom frosted cosmetics bottle glass empty bottle trial cream bottle glass cream jar |
Cosmetic glass jars:
Glass jars are traditional packaging products, which are characterized by: bright and transparent, good chemical stability, airtight, easy to shape, but heavy and easy to break. 80%-90% of glass packaging containers are glass jars and cans. Usually, the density of soda lime glass jars is 2.5-2.6g/cm3, which is brittle and has low thermal conductivity. Metal ion colorants can be used to produce emerald green, dark green, light cyan, and amber glass. Advantages of glass packaging containers:
(1) Good chemical stability, non-toxic, tasteless, hygienic and clean, without any adverse effects on the packaging;
(2) Good barrier properties and can provide good quality guarantee conditions;
(3) Good transparency, and the contents are clearly visible;
(4) Good rigidity and not easy to deform;
(5) Good molding processability and can be processed into a variety of shapes;
(6) Good temperature tolerance, high temperature sterilization, and low temperature storage;
(7) The raw materials are abundant, can be recycled and reused, and no pollution to the environment.
The shortcomings of glass packaging containers:
(1) brittle and easy to break;
(2) heavy weight and high transportation costs;
(3) high energy consumption during processing and serious environmental pollution;
(4) poor printing performance.
Bottle body: transparent
bottle, frosted bottle, colored bottle "white porcelain bottle, essential oil bottle" (not commonly used colors, but high order quantity, less professional lines are used),
spraying
The effect of spraying generally requires an additional 0.5 yuan-1.1 yuan per piece, depending on the area and the difficulty of toning. The silk screen is 0.1 yuan per color.
Cylindrical bottles can be calculated in single color, and special-shaped bottles are calculated in two-color or multi-color.
Printing: silk screen, bronzing, (the number of
silk screen and bronzing should not exceed 2 times in total, too much color registration, high defective products and high cost)
Screen printing: There are usually two
types of glass bottle screen printing. One is high-temperature ink screen printing, which is not easy to decolorize, the color is dull, and the purple color palette is difficult
to achieve the effect. The other is low-temperature ink screen printing, which is brighter in color and suitable for ink. The requirements are high, otherwise it is easy to fall
off, and attention should be paid to the disinfection of the bottle.