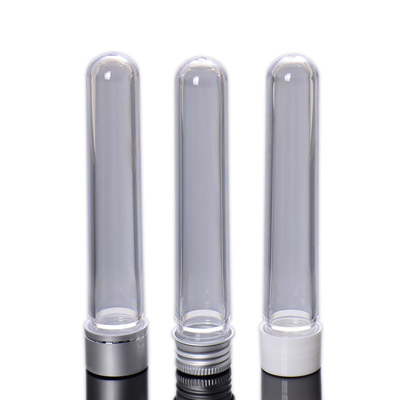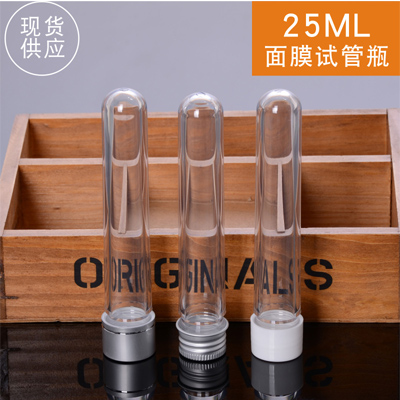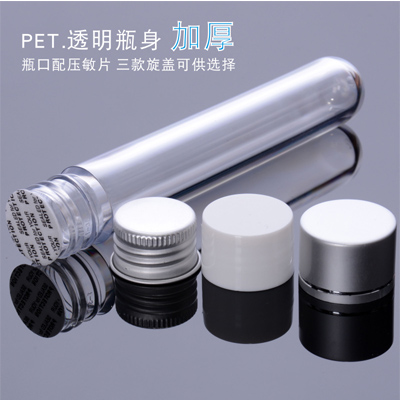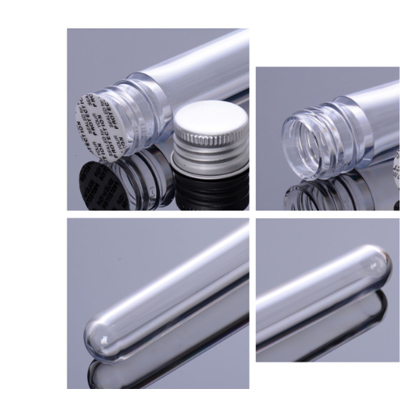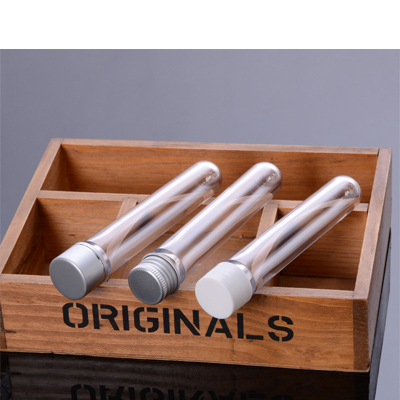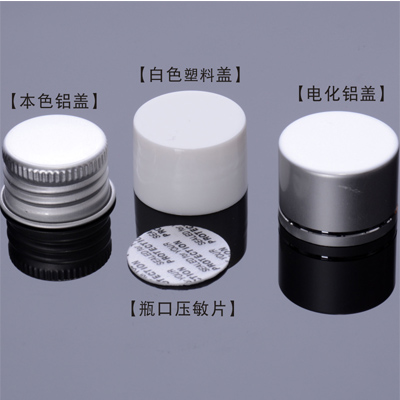 | | |
| --- | --- |
| Material and components | As per shows picture |
| Products Size | 25ml |
| Products Weight | 0.04kg |
| Decoration | Injection color, coating color, frost, metalized color |
| Color | Any color you want, as per Pantone No or sample |
| Logo | Silk print or hot stamping |
| MOQ | 10,000PCS |
| Lead of time | 35 days after deposit and approval samples |
| stock sample | free within 2days |
| customs sample | cost as per sample, 7~10days |
| courier fee for sample | Sample free ,shipping cost should be paid by buyer |
| Payment | 30%-50% deposit, the balance before shipment |
| Product's Packing | 1. Standard exported  corrugated carton and well belted |
| | 2. Shipping marks can be printed as per you want |
| | 3. parts protect by poly bag or special pallet. |
| Feature | 24 teeth transparent test tube【25ML】 |
Cometic tube is a very widely used cosmetic packaging material in cosmetic packaging. Among them, products such as facial cleansers
and cleansers are the most used. In addition, other skin care products such as BB creams and gels are also used. The following is
the cosmetics manufacturer Let us popularize the relevant knowledge of hoses.
1. cometic tube is divided into single-layer, double-layer, and five-layer hoses, which are different in terms of pressure
resistance, anti-permeability and hand feeling. For example, the five-layer tube consists of an outer layer, an inner layer, and two
adhesive layers. Barrier layer. Features: It has excellent gas barrier properties, which can effectively prevent the infiltration of
oxygen and peculiar gas, and prevent the leakage of the fragrance and effective ingredients of the contents.
2. Double-layer pipes are more commonly used. Single-layer pipes can be used for medium and low-grade pipes. The diameter of cometic
tube is 13#—60#. When a hose of a certain diameter is selected, different capacity characteristics are indicated by different
lengths. , The volume can be adjusted from 3ml to 360ml. In order to be beautiful and coordinated, the diameter below 60ml is
commonly used below 35#, 100ml, 150ml usually use 35#—45#, and the volume above 150ml needs to use 45# or above.
3. There are round tubes, oval tubes, flat tubes, and super flat tubes in process. Flat tube and super flat tube are more
complicated than other tubes. They are also new types of tubes in recent years, so the price is correspondingly more expensive.
4. Hose caps have various shapes, generally divided into flat caps, round caps, high caps, flip caps, super flat caps, double-layer
caps, spherical caps, lipstick caps, plastic caps can also be processed in a variety of processes, bronzing Edge, silver edge,
colored cap, transparent, oil spray, electroplating, etc., pointed mouth caps and lipstick caps are usually equipped with inner
plugs. Hose caps are injection molded products and hoses are drawn tubes. Most hose manufacturers do not produce hose caps
themselves.
5. Some products need to be filled before sealing. The sealing can be divided into: straight pattern sealing, diagonal pattern
sealing, umbrella sealing, star point sealing, special-shaped sealing, and sealing can be required when sealing. Print the required
date code at the end.
6. cometic tube can be made of colored tubes, transparent tubes, colored or transparent frosted, pearlescent tubes, and there are
matte and bright points. The matte looks elegant but easy to get dirty. The difference between colored tubes and large-area printing
on the tube body can be Judging from the cut at the tail, the white cut is a large-area printing tube, and the ink used is
demanding, otherwise it will easily fall off and will crack and expose white marks after being folded.
According to the thickness of the product, it is divided into single-layer pipe (mostly used, lower cost) and double-layer pipe
(good sealing performance). According to the shape of the product, it is divided into round hoses (mostly used, lower cost), flat
hoses, also known as special-shaped tubes (requires secondary joints, higher cost). The outer cover of cometic tube often includes a
screw cap (single-layer and double-layer, the double-layer outer cover is mostly electroplated to increase the product grade, which
looks more beautiful, and