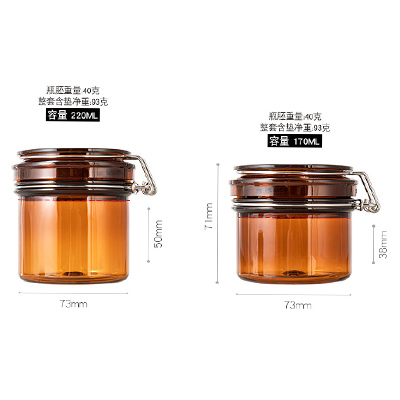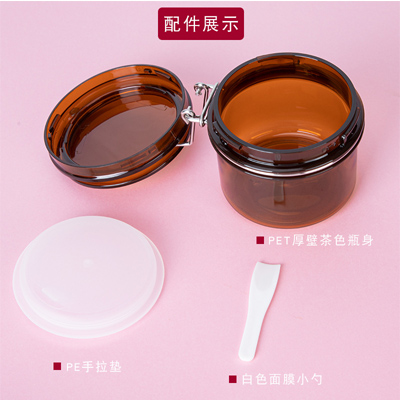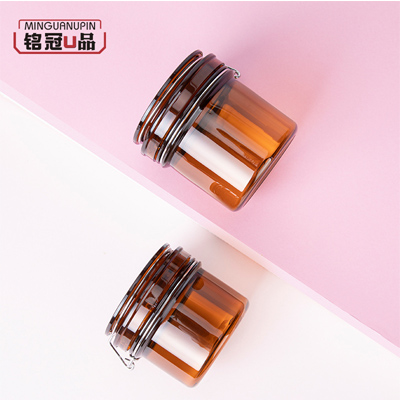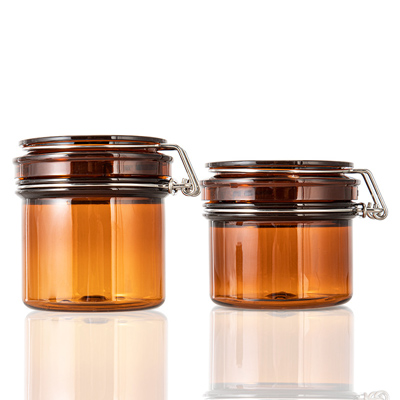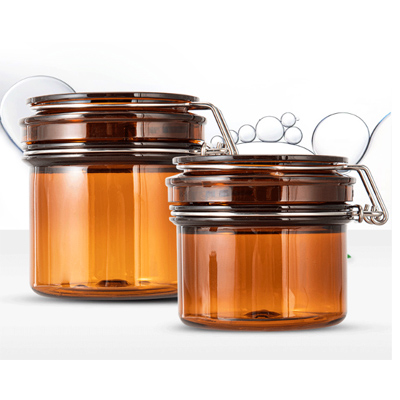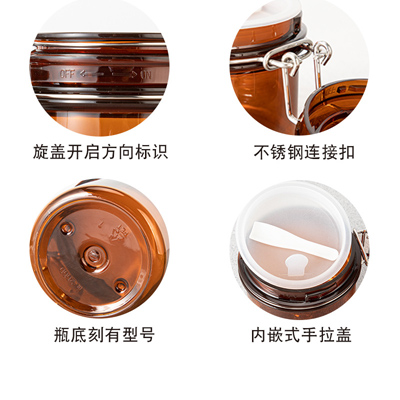 | | |
| --- | --- |
| Material and components | As per shows picture |
| Products Size | 170ml,200ml |
| Products Weight | 0.1kg |
| Decoration | Injection color, coating color, frost, metalized color |
| Color | Any color you want, as per Pantone No or sample |
| Logo | Silk print or hot stamping |
| MOQ | 10,000PCS |
| Lead of time | 35 days after deposit and approval samples |
| stock sample | free within 2days |
| customs sample | cost as per sample, 7~10days |
| courier fee for sample | Sample free ,shipping cost should be paid by buyer |
| Payment | 30%-50% deposit, the balance before shipment |
| Product's Packing | 1. Standard exported  corrugated carton and well belted |
| | 2. Shipping marks can be printed as per you want |
| | 3. parts protect by poly bag or special pallet. |
| Feature | Airtight tin tea + mask spoon cosmetic jar |
What are the characteristics of the cosmetic plastic jar material?
Generally, there are PET plastic, PP plastic, and PETG plastics in facial cream bottles. Ordinary cosmetics and detergent packaging containers are mostly made of high-density polyethylene. In order to meet the packaging requirements of different products, the materials used for plastic jars are becoming more abundant.
1. The PET material is an environmentally friendly material, polyethylene terephthalate, with high barrier properties, light weight, non-breaking characteristics, chemical resistance, strong transparency, and can be made into pearlescent, colored, magnetic white, Transparent, widely used in gel water. The mouth of the cream bottle is generally standard 16#, 18#, 22#, 24# caliber, which can be used with a pump head.
2. PETG is polyethylene terephthalate-1,4-cyclohexanedimethanol. PETG is used in all kinds of long-lasting daily necessities, such as cream bottles, perfume bottles, medicine packaging containers and so on. Compared with PET, PETG has higher transparency, better chemical resistance, better oil resistance, and weather resistance (yellowing) performance than PET.
3. The development of pp transparent cream bottle has been a hot spot in plastic jar packaging at home and abroad in recent years. Highly transparent polypropylene container (PP plastic), with good transparency and gloss, highly appreciative, very popular
PP polypropylene can be used to make microwave lunch boxes, and it is also the only plastic box that can be placed in microwave ovens and can be reused. The plastic products marked with No. 6 are made of PS polystyrene, which will release chemicals when the temperature is too high, and cannot be used to install strong acids and strong alkaline substances. No. 7 OTHER means that it is made of other plastics. If such containers are damaged, they should be discontinued, because the tiny pits on their surface can easily hide bacteria.
When using a cream bottle, be sure to read the numbers marked in the triangle at the bottom of the bottle. Only when you understand the material properties can you use it in a suitable environment. The triangle formed by three arrows is usually printed on the bottom of the plastic jar, and there is a number in it, ranging from 1 to 7. Guangzhou Xindi Packaging Co., Ltd. is a medium and large customized manufacturer integrating design, research and development, and production. It has ten intelligent assembly line production equipment. Welcome to consult and customize. (The price of the product is for reference only, and the actual price is based on the actual customization situation.)??